Heald Solicitors put their best feet forward in 'The Climb of Life'
To help raise funds for the Institute of Cancer Research (ICR), on 5 November 2021 some of the Heald Solicitors team will be taking part in 'The Climb of Life', including partners Kevin Windo, Caroline Wilton and David Dees and his wife Alix. The team have taken part in this charity event before and know that it consists of a cold, sometimes wet, hike and climb up and down some of the most challenging mountains and fells in the Lake District.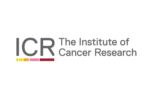 The Partners and staff of Heald Solicitors feel strongly about the need for cancer research, as 1 in 2 people in the UK will be diagnosed with some form of the disease. That includes some of the Heald Team who feel that the fact that they are still here today shows that cancer research does work. The ICR does cutting edge research into cancer treatments, trying to understand the causes and complexities of cancer, to develop treatments more effective and less damaging than those currently employed. You can learn more about the ICR at www.icr.ac.uk
If you would like to help The Heald Solicitors team raise valuable funds for vital cancer research, please click on the link below and donate whatever you can. Every penny counts.